Dry Ice & CO2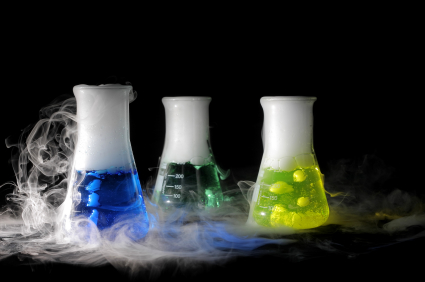 Carbon Dioxide (CO2), is a safe and fun product that can be used for lots of halloween effects. You have probably used CO2 in the past - as dry ice. Dry ice is simply CO2 in the solid state.
CO2 is usually sold as a gas in canisters. You can get the canister and refills at your local welding supply store.
When CO2 is hooked up to a machine like our CLOUD BLASTER, you can spray very dense fog out of the nozzle at an extremely rapid rate. The neat thing about CO2 fog is that is dissipates quite rapidly - in about 10-15 seconds. CO2 fog is great for stage performances, halloween prop blasts, boiler room steam, etc.
If you like dry ice, but find it hard to purchase and store, you will love our Dry Ice Making Machine. You simply hook up the CO2 canister to the small machine and press the button. In about 60 seconds, you have a nice block of dry ice! Perfect for using in your low-ground fogger or dry ice fogger like our DEEP FREEZE fog machine that uses only CO2 and water to produce dense ground fog. Make only what you need and save money!