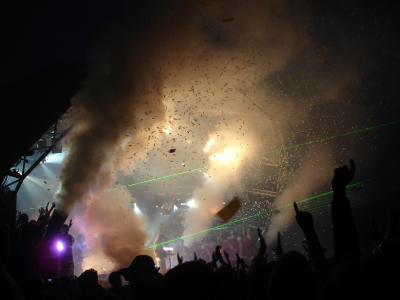 Are you tired of buying cheap fog machines that don't live up to your expectations, make you wait longer between bursts of fog than the time they actually make fog, and seem to break every year?
If you answered "Yes" to any of these questions, you have come to the right place!
All of our machines:
Produce thick fog
Have very short or NO reheating cycles
Last for years
Come with a Warranty

If you want to be the envy of your neigborhood or throw a fantastic haunt, then check out our HFXP line of professional fog machines.
These machines are used worldwide in professional haunts, private parties, rock venues, Las Vegas stages and more.
Whether you are a professional haunter, or just want to have an awesome home haunt, you will be able to find a fogger that suits your needs. Each of our fog machines has characteristics that makes them the best foggers in the world.
FOG MACHINE INFO:
When choosing a fog machine, there are six things to consider:
1. Type of fog produced. Do you want it to be on the ground, or in the air?
2. Distance fog will shoot.
3. Amount of fog produced in cubic feet per minute (CFM).
4. Re-heating time between blasts of fog.
5. Wattage.
6. Cost.
All of these items determine which fog machine is best for you.
Go ahead and click on the different machines below to learn about their characteristics.
TOP SELLERS: SWAMP CREEPER & MUSHROOM CLOUD
(We also sell Fire/Flame machines, Snow Machines, CO2 Fog blasters, and Dry Ice only Foggers).